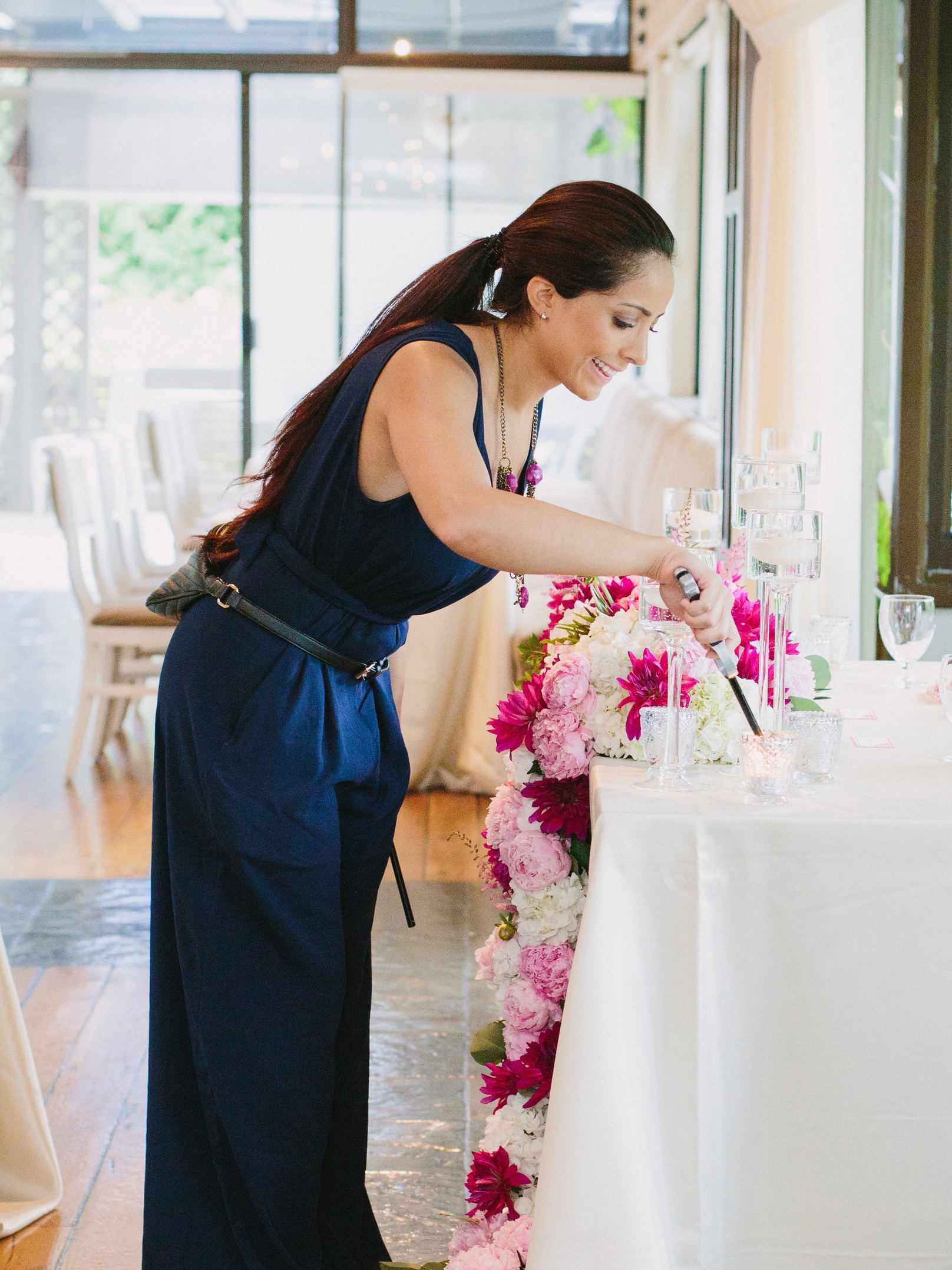 Hosted by Hasti Maloufi, owner of La Vista Events - a self-trained wedding planner with over 5 years of professional wedding industry experience and 100+ successfully and thoughtfully planned events and weddings. Passionate about the power of productivity, Hasti has combined her love of psychology and positivity to help you transform your business. Since 2014, Hasti has grown La Vista Events almost purely thanks to word-of-mouth & referrals using an authentic approach with the help of efficient e-tools. With a diverse background in corporate HR, business operations, service hospitality, and athletic coaching, Hasti will share her tips & tricks that have helped her expand her passion towards a respected & successful business.
THE WORKATION EXPERIENCE WILL INCLUDE:
TECH TIPS (GMAIL TRICKS, CALENDAR TOOLS, SHORTCUTS)
I am a HUGE fan of technology and I am always searching for the most efficient tips & tricks to help me save time so I can do more of what I love. During this hour, I will share the must-know insider tricks for managing your GSUITE (INCLUDING GMAIL + GOOGLE CALENDAR + GOOGLE DRIVE FOLDERS)
Managing the inbox: when & where

Labels + Labs

The "SAD" method (snooze, act, dump)

OOO and auto-responders

Canned responses - saving you HOURS per month

Email Etiquette (how to be concise without sounding like an A$$!)

Formatting tips

Signature details

Color-coding and maintaining your calendar

How to title + program your calendar time blocks and reminders

Keyboard shortcuts and commands

Bonus: You will receive a printed detailed worksheet with "fill in the blank" sections to keep you engaged while you learn and allow for better note taking and knowledge retention
SOCIAL MEDIA (INSTAGRAM TIPS + TRICKS)
In addition to word-of-mouth, I am a huge fan of Instagram! The reason you likely are browsing this page is because you have connected with me via IG over the years… so let me teach you how I have remained authentic and informative by engaging with my audience. I have intentionally grown an audience of over 3,800+ Instagram followers
without

buying a single follower. Through IG, I have showcased my work, grown my team, and attracted eager clients who know they want to book us before they are even engaged (and yes, they DO book once they are engaged! #fact). During this session, I will share my methods for what makes my profile and PERSONALITY shine in a sea of hashtags and saturated accounts.
SALES (SERVICE INFORMATION PACKAGES + PROPOSAL TEMPLATES)
Since 2014, I have strategically grown a successful business model that has attracted our ideal clients (kind, genuine, and appreciative). I will share with you how I have built a referral system purely through word-of-mouth (hint: FREE!) that generated over 83% of our bookings in 2018, and over 90% of our current bookings in 2019. I will also show you my confidential quoting and pricing examples that demonstrate how I encourage clients to book upgraded packages that add value to their planning experience while ultimately adding profit for the business.
I will share details about our team's service packages, proposal templates, and cover the key details that you should cover to differentiate your packages and services from other planners. We will work together on enhancing (or creating) your packages using key messages and information that clients look for when booking their wedding vendor.
Q+A SESSION
This will be your opportunity to ask me ANYTHING. I will candidly share answers to your questions - so be sure to come prepared with a list of specific business or wedding planning questions that you've been wanting to ask me!
REGISTRATION FORM
STEP 1 —> Complete the below form to reserve your spot. First come, first served. 6 spots available! We only have 5 beds and 1 pull-out sofa bed available, and priority will be given to rooms based on order of registration. Some rooms may be shared. // STEP 2 —> Within 12 hours, you will receive an email confirmation with invoice + full payment request link of $425 + GST (EFT payments or PayPal - all funds are in Canadian). Please note: payment must be received within 24 hours in order to guarantee your spot.